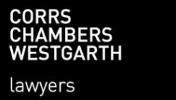 Professor Robert Wood and Jennifer Jones have worked with Corrs Chambers Westgarth on a range of projects over the past 5 years aimed at supporting key business strategies in relation to their current and future partners and staff.

DFAT engaged Cognicity in March 2017 based on our empirical evidence based approach, and expertise in mitigating unconscious bias to design and deliver 35 face-to-face workshops to senior managers and key human resources staff, DFAT selection panels and committees involved in placements, postings and recruitment and to train DFAT staff to deliver these briefings.

As part of a move to a new office, AECOM introduced a new flexible working strategy that included a move away from fixed offices and greater use of technology and optional working spaces.